Digital transformation and the leverage of technology play an important role in today's hospitality industry, especially in the post-pandemic era. Facing the challenges of labor shortage, the rising cost of operation, and the changes in consumer needs and behaviors, hospitality businesses need to pivot their services and products with the latest technology in order to keep their competitive edge.
Whether it's restaurants, hotels, tourism, or senior living services, staying informed of the industry trend and innovating with the help of technology are necessary to thrive.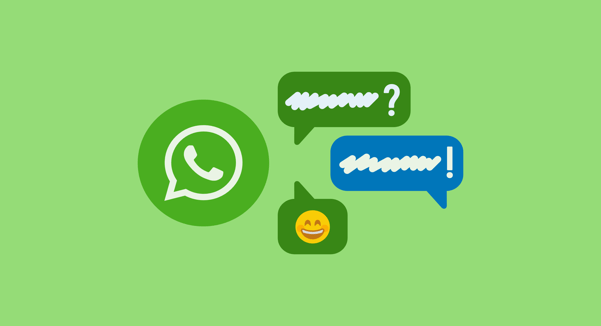 There are many benefits that technology can bring to the hospitality industry. For example, technologies like artificial intelligence (AI) chatbots can improve guest experience or mobile ordering via WhatsApp can increase efficiency.
The impact of WhatsApp Business across the hotel industry is massive. This communication tool plays a crucial role in multiple aspects of the hotel business – driving profitability and great guest experience.
Today's customers expect timely interactions, personalized services, and seamless processes. To address this emerging demand, use of WhatsApp in the hospitality industry can transform the way we serve customers. For example, it enables businesses to communicate with customers 24/7 without any language barrier.
Since the COVID-19 pandemic greatly disrupted traditional on-premise dining, online orders and mobile pick-ups have become a norm and will only grow faster in the coming years.
Mobile ordering systems like WhatsApp has transformed the ordering process into a seamless experience for guests and vendors. Instead of waiting in long lines, guests simply scan QR codes to read the menu and place orders right at their fingertips.
Following are some of the aspects where WhatsApp is making a great impact:
1. Smooth communications
Guest communication is the very first aspect of a hotel business where WhatsApp plays a pivotal role. The messaging tool has simplified communication both – among the hotel staff and with guests.
9 out of 10 guests prefer WhatsApp to communicate with the hotel. It can also be seen that WhatsApp messages have an astounding open rate compared to traditional emails.
2. Instant notifications
"Instant notification" might not sound intriguing at first but in reality, it holds a higher position in the list of positive impacts.
Today, hotels can offer great experiences right from the moment guests make a reservation.
3. Quick responses and support
Gone are those days when you would send an email regarding a query and wait forever to get a response from the hotel.
WhatsApp has changed the scenario significantly. Resolutions and responses to guest queries have become quicker, even if no staff is available to attend to them.
Conclusion
With WhatsApp Business for hotels, accommodation providers today are improving their overall bottom. They are not just able to make the entire experience of guests better but also acquire repeat bookings.
Looking at the scenario, it is evident that this messaging tool is here to stay in the industry, and in the coming years, the impact is going to get better.